Skip to Content
The Bar
A lauded and established nightlife destination in and of itself, The Bar at The Setai is known for drawing fashionable crowds to its striking mother of pearl bar and for being an alluring Miami Beach nightlife staple to enjoy inventive cocktails with a decidedly Asian twist.
Experiences
Five-Star Gold Martini
Luxuriate with every sip of the Five-Star Gold Martini — freshly named in honor of our ninth consecutive Forbes Five-Star distinction.
This delicacy features Beluga Gold Vodka, Louis XIII Cognac de Rémy Martin, Grand Marnier Centenaire, Inniskillin Ice Wine, and is garnished to perfection with 24-carat gold flakes.
Experiences
Specialty Cocktails
From perfectly relaxed to decadently regal, the expertly crafted cocktails at The Bar offer an inspired compliment to the sleek ambiance while also covering a delightful spectrum of indulgent offerings for every mood and palate. Top-shelf spirits are enhanced by distinctive tropical mixers in imaginative configurations and garnished to perfection, creating libations as breathtaking as your surroundings.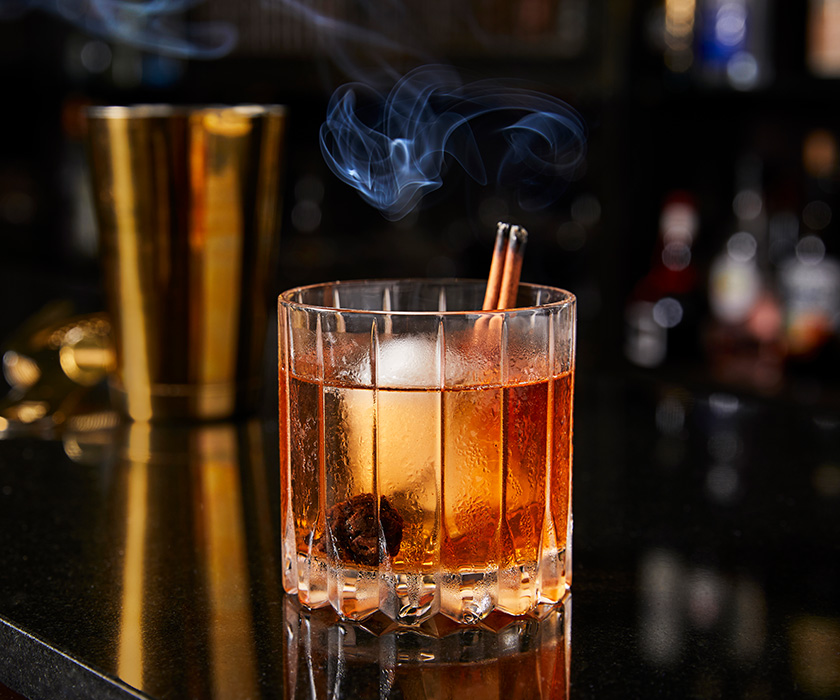 Experiences
Japanese Whiskey
Among the most coveted in the world, authentic Japanese whisky stands out for its expertly refined processes and meticulous distilling and aging practices, which, for some, includes time spent perfecting inside native mizunara oak barrels. Embark on a flavorful journey with The Bar's coveted list of Japanese whiskies, including the coveted Hakushu and Yamakazi.